Hey magic-makers! It's cloudy here in Denver today which is PERFECT daydreaming weather which = me getting NOTHING DONE.
Except curating delightful content. That I can do in my sleep! In fact, one of my favorite sort-of-productive-because-I-can-write-a-blog-about-it activities is pouring some tea and curling up for a spirited online treasure hunt (usually on Etsy or Chairish) consisting of everything from paintings to rugs to vintage tchotchkes.
(pssst. I've been growing my personal collection to open an online "Curiosity Shop". If you love whimsical, quirky style, stay tuned for a sneak peek of that action!)
All that said, I thought I'd share with you today a delightful new series of posts called IMAGINE. The intent? To introduce you to magical décor I'm personally in love with so you can dream it up in your own spaces.
Today's IMAGINE crush is Maren Devine of @marendevineart. OH MY GOD is her work so fanciful and a true joyride for the eyes.  These paintings in her Warrior Princess series have so much personality. Can't you just FEEL the fire in these ladies?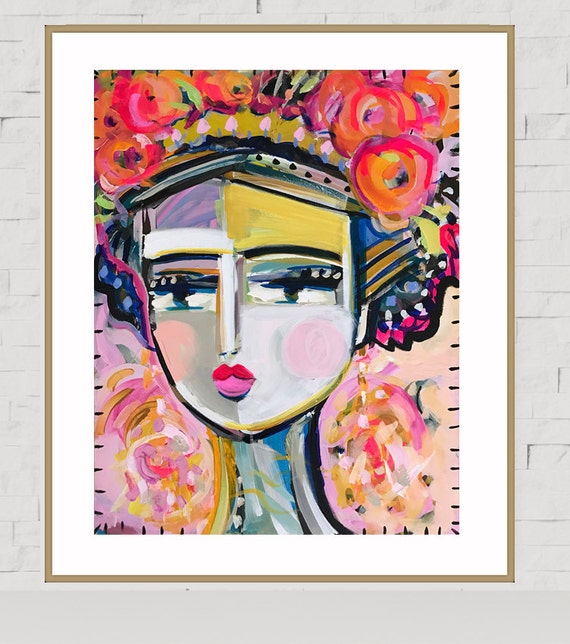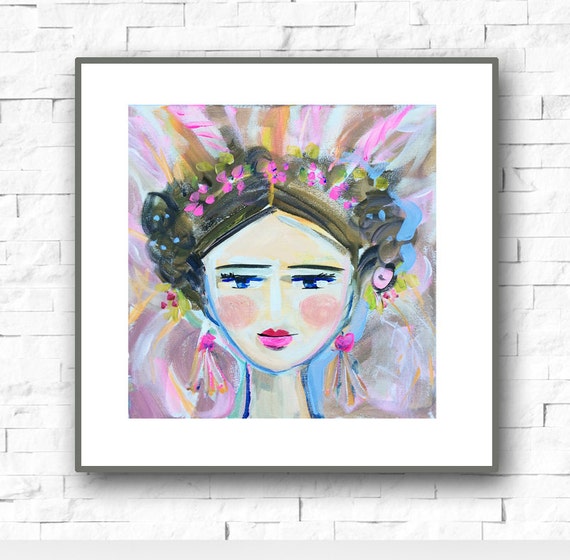 I'm having this tribal confetti experience gazing into them. I love the mischief in their eyes, and of course, the bright colors.
How can you IMAGINE them in your home? Perhaps on a gallery wall, side by side or vertically in a tall space? Or maybe a large 24 x 30 in your bedroom? What do you think?
** Visit the @Marendevineart shop on etsy or click on the images to order!